Spliff Tape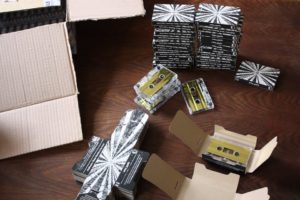 "Hellvete goes first with two deep hypnotic cosmic drones […], then BBLL flips to a far out vibe like some way out temple ritual on acid […] – this is without question one of the best tapes of the year, sleep at your own risk." – PSI LAB
100 cassettes with gold-metallic inners, housed in special folded cases made from 100% recycled card. Comes with a free download code.
Tracklist:
Hellvete
A1 – Bessenfeest (11:18)
A2 – Buiten het Droomharmonium (12:35)
Bear Bones, Lay Low
B – Prism Leaf Chasm (23:32)
The Artists:
Glen Steenkiste aka Hellvete and Ernesto González aka Bear Bones, Lay Low, both founding members of the legendary Psych-collective Sylvester Anfang II, come together once again to create an album that makes their individual styles shine bright without ever neglecting their shared musical roots. Hellvete contributes two swirling, dreamy, and minimalistic drones that flow smoothly and comforting, inviting the listener to just dream away and become absorbed in the sustained tones. Switch sides, and you will find quite a different contribution by Bear Bones, Lay Low – an epic synth journey that takes you deep into the jungle of your own mind and will make it difficult for you to keep your legs still. Just surrender to the mystical rhythms and keep on walking ever deeper into the unknown!
You can stream the album in full below:
The Animal: Radiated Tortoise (Astrochelys radiata)

As a hommage to La Monte Young, Hellvete and Bear Bones, Lay Low dedicate their release to the critically endangered Radiated tortoise, which is on its way to extinction due to habitat loss, being poached for food, and being over-exploited in the pet trade. All profits are donated to the Turtle Survival Alliance.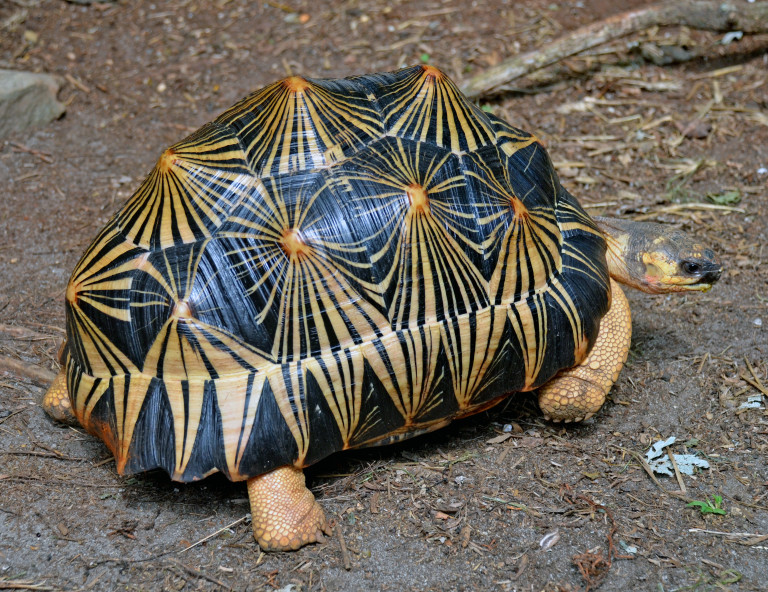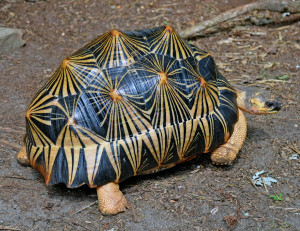 Donations:
Dec. 2016: $250 to the Turtle Survival Alliance