Faces I Don't Recall – The Optimist Remixes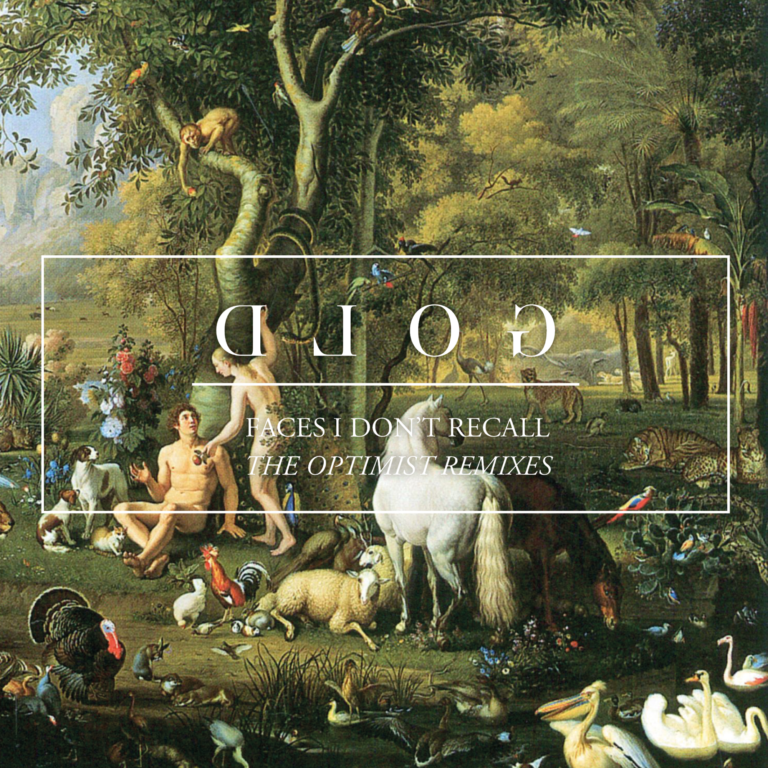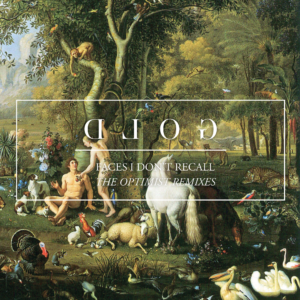 250 copies on 7″ black virgin vinyl, housed in a 100% sustainable card sleeve. An additional 5 test pressing copies on black vinyl, housed in hand-crafted sleeves with alternative artwork, were available exclusively on this website. Both editions come with a free download code.
Tracklist:
A – You Too Must Die (Bestial Mouths Devotion To Despair Remix) – 5:34
B – White Noise (Necro Deathmort Remix) – 5:12
The Band:
Post-everything outfit GOLD have been a personal favourite of ours since their debut album Interbellum. Musically, their blend of Post Rock, Punk, and even Black Metal is not an obvious match to the label's focus, but the purpose behind it finally brought us together. GOLD's guitarist Thomas Sciarone (ex-The Devil's Blood), who used to work for the Dutch Animal Rights Party and is promoting a vegan lifestyle, recently got in touch about a possible release, and we are absolutely delighted that it worked out!
So here we present you with our first-ever 7″ release, containing – as the name suggests – two powerful remixes of tracks taken from GOLD's latest album Optimist, done by Bestial Mouths and Necro Deathmort. Dark, brooding electronic soundscapes that add a whole new level to GOLD's sound, and let vocalist Milena Eva's voice shine in a yet unheard sonic context. Enjoy!
The Animal: White-backed vulture (Gyps africanus)

GOLD dedicate their release to the critically endangered White-backed vulture. All profits will be donated to the conservation program of the Royal Society for the Protection of Birds (RSPB).