White Fur /// Black Cathedral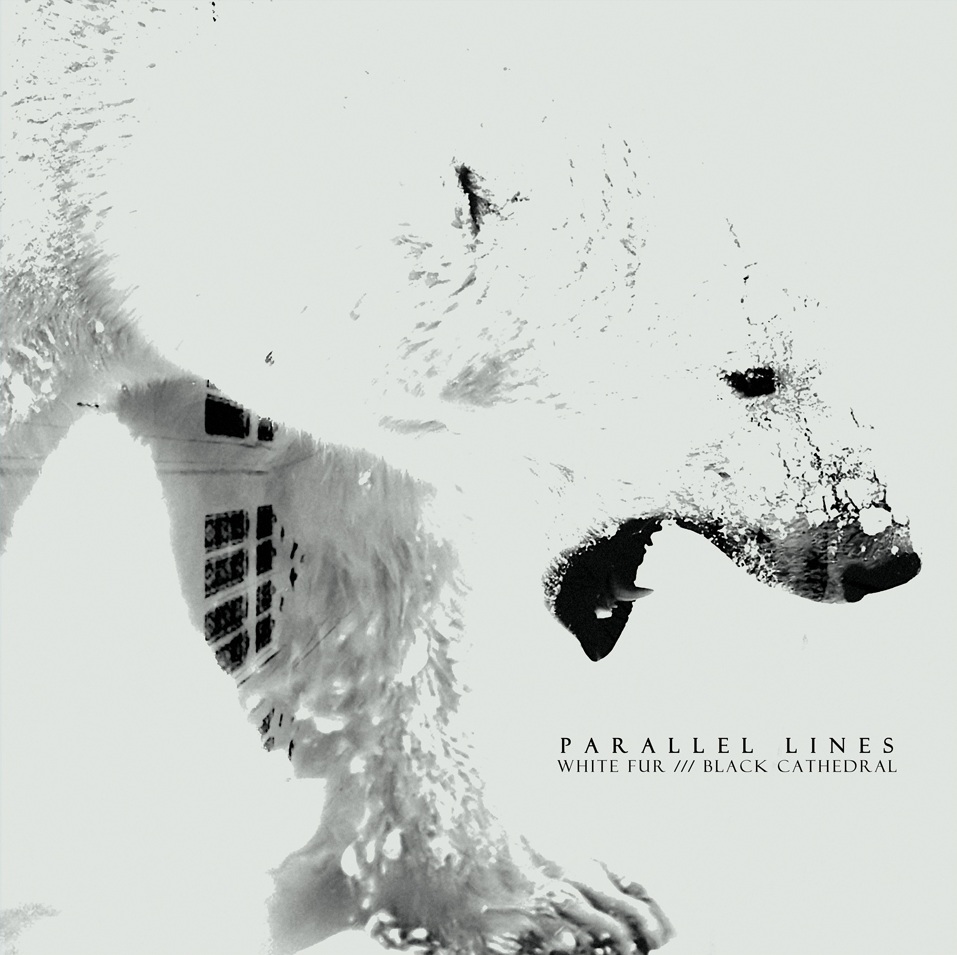 "Guitar, synths and drums propel a gradual drift past calming vistas of cosmic proportions. Definitely a set for the armchair crowd, and infinitely enjoyable via the nuances of analog sound." – OMG Vinyl
300 copies on snow white vinyl, housed in a 100% sustainable card sleeve. Comes with free download code.
Tracklist:
A – White Fur (17:10)
B – Black Cathedral (18:07)
The Band:
Parallel Lines ( /// ) is a Canadian improv-instrumental jam band comprised of Eric Quach (Destroyalldreamers, thisquietarmy) from Montreal on guitar, Ryan Ferguson (Sianspheric, Electroluminescent) from Hamilton on synthesizers, and Pascal Asselin (Below The Sea, Millimetrik) from Quebec City on drums. With 1000 km separating the 3 members and several years of crossing each other's paths, sharing the stage with their various projects – the concept is simple: whenever the occasion arises during their busy schedule – jam and press record!
In 2011, Parallel Lines met at the Christ's Church Cathedral in Hamilton, Ontario to record their next album, which is now available as the first release on Oaken Palace Records. Eric Quach's typical, haunting guitar sounds blend with spaced-out synth loops and pulsating drumming, creating a sonic landscape that leaves you with a bright and relaxed smile on your face. This is music to dream and drift away, a must-have for fans of Quach's solo projects and, in fact, for everyone who enjoys psychedelic music!
You can stream the album in full below:
The Animal: Polar Bear (Ursus maritimus)


Parallel Lines dedicate their album to the most famous animal of their home country, namely the polar bear. All profits are donated to Polar Bears International, the world's leading polar bear conservation group.
As of 2008, the World Conservation Union (IUCN) reports that the global population of polar bears is 20,000 to 25,000, and is declining. In 2006, the IUCN upgraded the polar bear from a species of least concern to a vulnerable species. It cited a "suspected population reduction of >30% within three generations (45 years)", which shows the urgency of conservation efforts. Risks to the polar bear include climate change, pollution in the form of toxic contaminants, conflicts with shipping, stresses from recreational polar-bear watching, and oil and gas exploration and development.The IUCN also cited a "potential risk of over-harvest" through legal and illegal hunting.
If you want to learn more about polar bears, check out the extensive resources at Polar Bears International.
 Donations:
Apr. 2015: $150 to Polar Bears International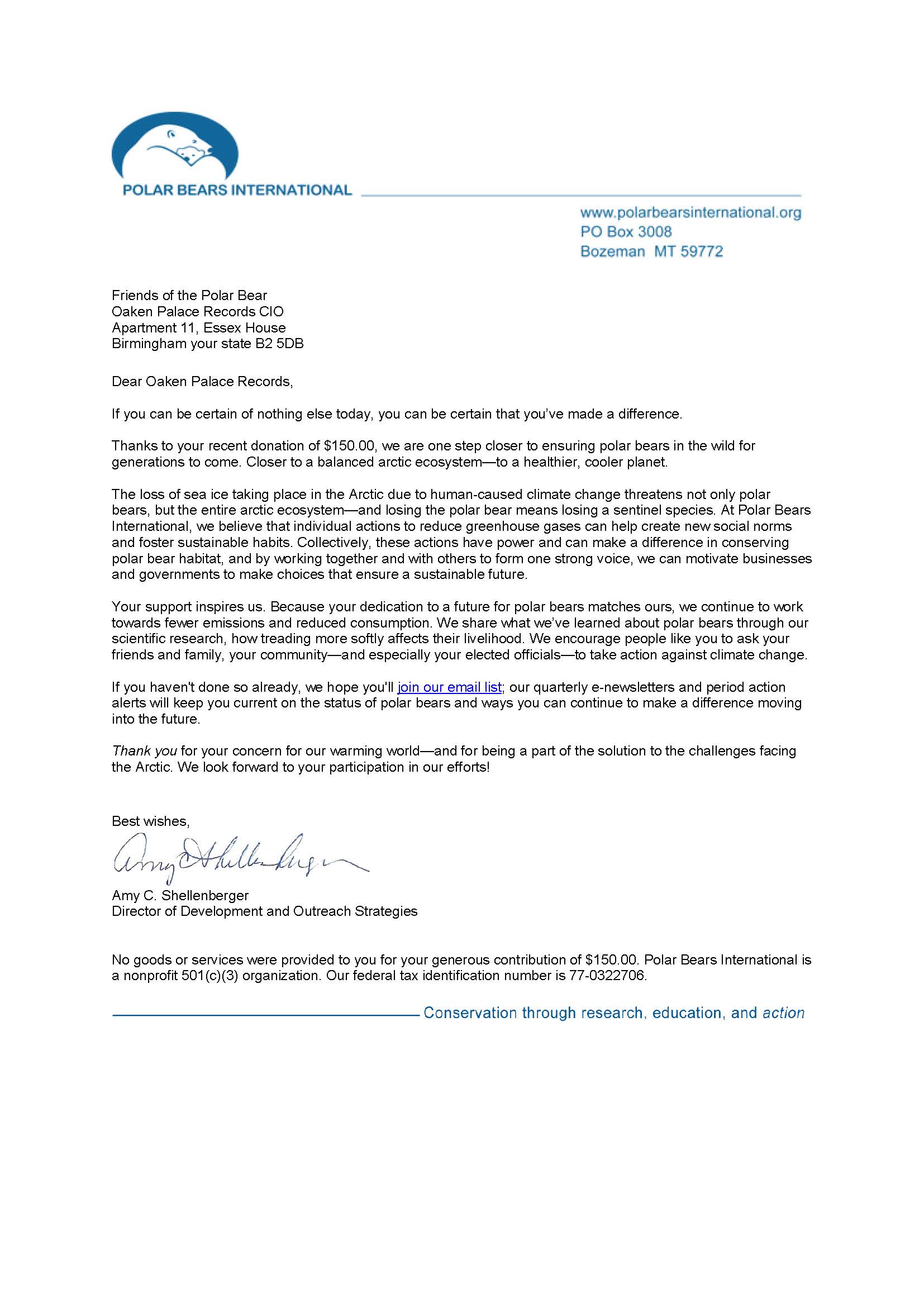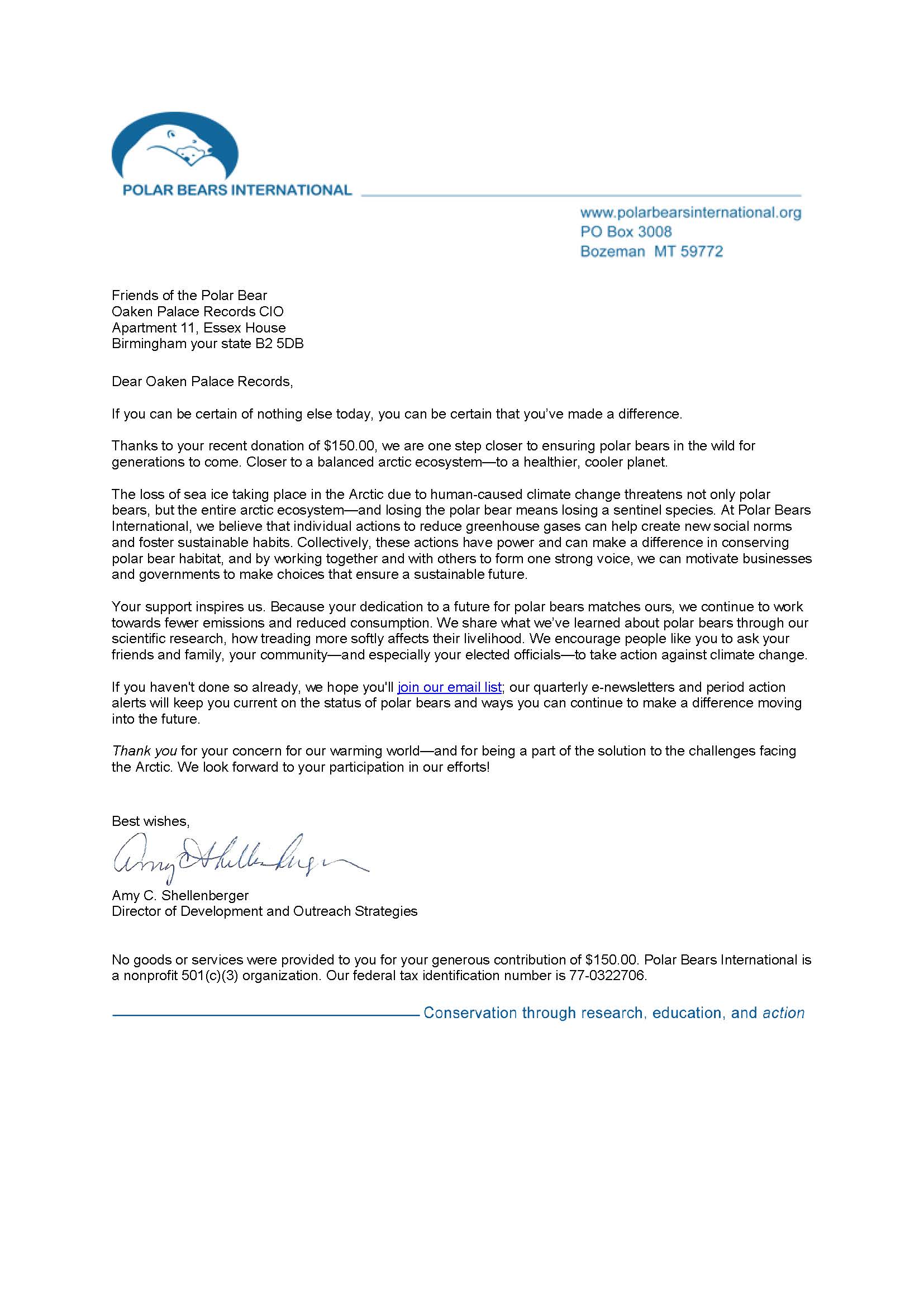 Nov. 2015: $200 to Polar Bears International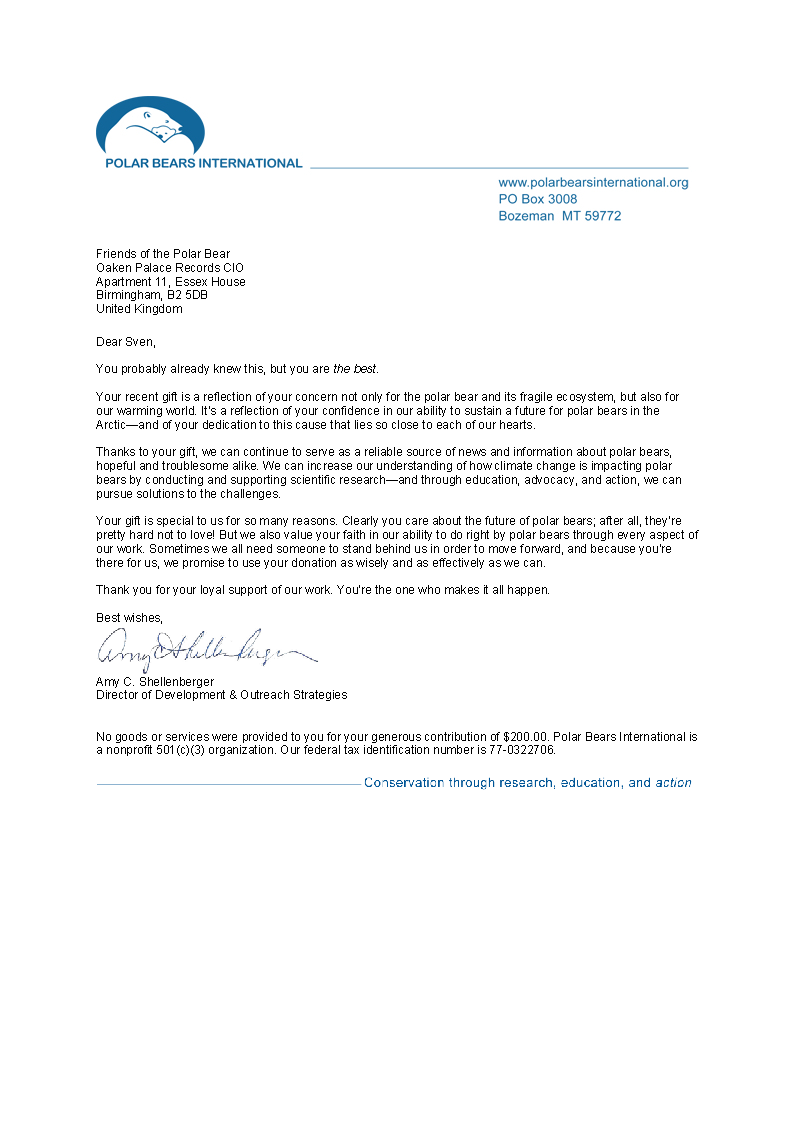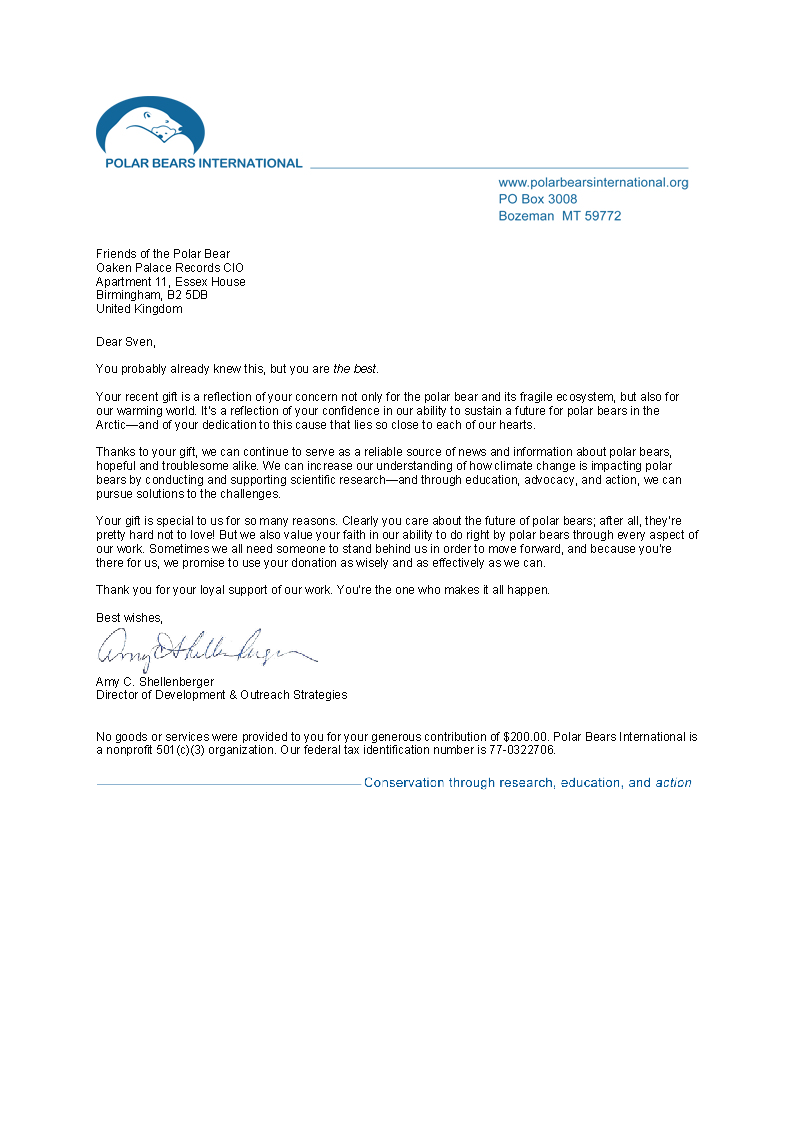 Dec. 2016: $200 to Polar Bears International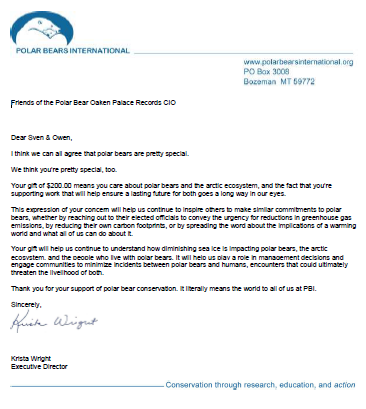 Reviews:
"On White Fur /// Black Cathedral, the group traces a slow-moving trajectory into twin pulsars of improvised sound. Guitar, synths and drums propel a gradual drift past calming vistas of cosmic proportions. Definitely a set for the armchair crowd, and infinitely enjoyable via the nuances of analog sound."
OMG Vinyl
"'White Fur' has a Neu!-esque churning repeato groove, kosmische synth arpeggio loveliness and some deeply psychedelic, often quite rocky guitar work. 'Black Cathedral' on the other side is full of slow, syruppy bottom end drones, a lulling drum groove and lots of free form melodic touches and shivering guitar chimes wriggling around in the persistent hum, morphing halfway through into deep modular loop madness around which the drums and guitar slowly build to a post-rocky crescendo."
Norman Records
"…crafting slow building, brooding psychedelic epics that transform from abstract cosmic drift, to dense swirling heaviness, two epic sidelong tracks, the first begins as some total interplanetary bliss out, swirling cymbal shimmers, cascades of sci-fi synths, prismatic and celestial, the drums gradually surfacing, before becoming a wild free form chaos, the surrounding instruments following suit, a thick billowy cloud of FX heavy soft noise trippiness, the drums soon settling into a simple motorik groove, suddenly anchoring the whole sound, and transforming it into something much more propulsive and psychedelic, the guitars growing more distorted, the sound getting heavier and heavier, before it all splinters into a dense, roiling swirl, which in turn soon fades out, and expands into a glimmering star field of sound, drifting spectrally, until the drums once again take charge, and harness the clouds of thrum and whir into some serious mesmerizing hypno-rock minimalism, a minimalism that quickly becomes maximal, blossoming into a gorgeous heavy psych crescendo, and then immediately slipping into some slow decay fade."
Aquarius Records
"Auf jeweils einer Seite führen "White Fur" und "Black Cathedral" den Hörer durch diverse Klanglandschaften. Gitarre und Drums sind hier für das rhythmische Treiben verantwortlich, während die Synthesizersounds die sphärischen Passagen untermalen."
THEPOSTROCK
"L'occasion de doubler le plaisir d'un disque délicieusement atmosphérique avec une bonne action."
Indie Rock Mag