Flipper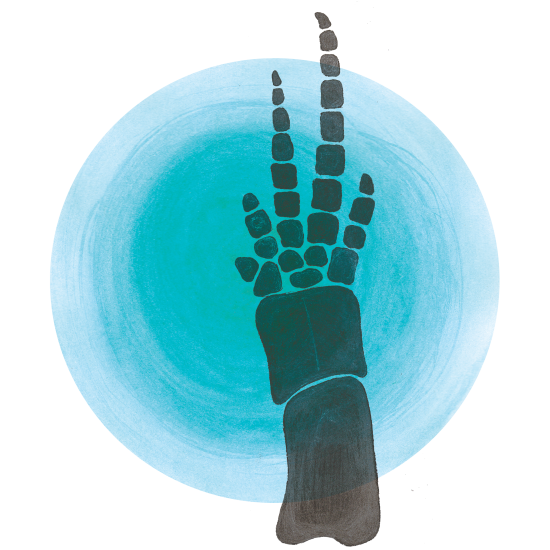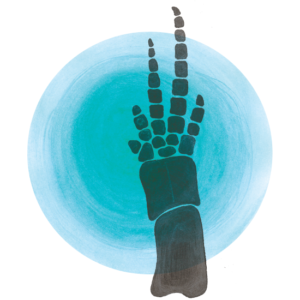 "Surely one of the most gentle meditations Nadja have recorded in a while, though as ever the ascent into voluminous mass is soon all-encompassing" – Freq
500 copies on 180g clear vinyl in 100% recycled sleeves. Comes with free download code.
Tracklist:
A1 – Drown (10:08)
A2 – Song For The Sea (12:38)
B1 – Wrapped In Plastic (12:15)
B2 – Hands (9:00)
The Band:
Over the roughly ten years of their musical activity, Nadja has undoubtedly become one of the most well-known and influential Drone bands around – and rightly so. Their unique soundscapes, characterized by epic riffs, radiating synths, and hushed vocals have a truly mesmerizing effect and capture you with their bizarre beauty.
On Flipper, Nadja explore new territory and focus on the endless ocean of the mind. Aidan and Leah are joined by Peter Broderick on violin, and Angela Chan on viola, and together they create a beautifully fragile and intimate album that impressively shows that the creativity of Nadja is far from declining, even after all these years.
You can stream the full album here:
The Animal: Dolphin (Delphinidae)
Nadja decided to dedicate this output to dolphins and all the profits generated will be donated to the Whale and Dolphin Conservation.
There are almost forty species of dolphins, and many of them are endangered. Of 76 sub-species on which data exists, the IUCN classifies 12 as vulnerable, 17 as endangered, and 18 as critically endangered. The main threats for dolphins include pollution of the oceans and fishing – at least 300,000 whales and dolphins a year end up dead in fishing nets alone!
More information can be found on the extensive homepage of the Whale and Dolphin Conservation.
Donations:
Jun. 2014: £300 for orca whales: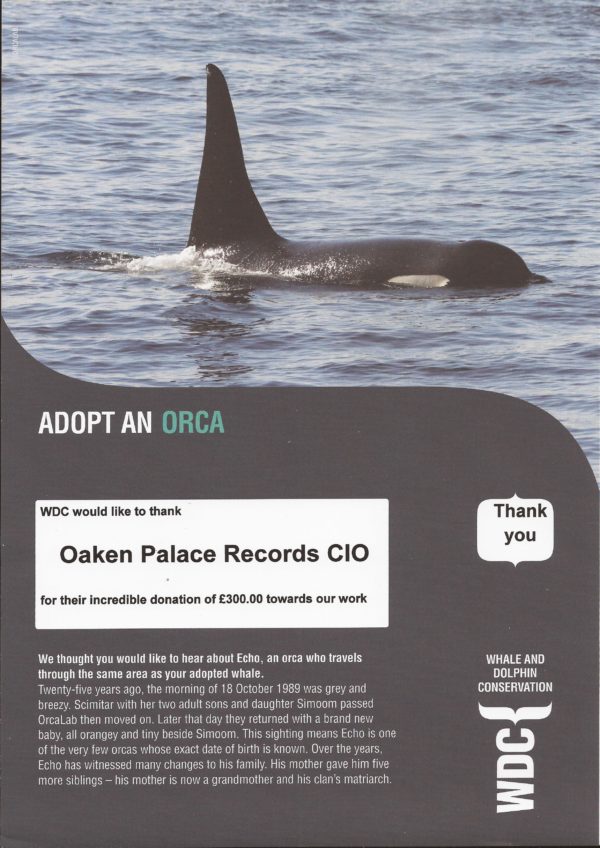 Nov. 2014: £200 for orca whales & £350 for New Zealand dolphins:
Aug. 2016: £400 for orca whales: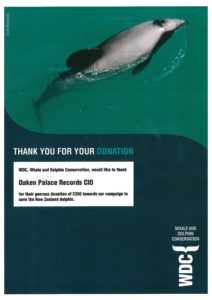 Reviews:
"The shifting depths of the low end recall the alien darkness of an ocean trench, while on the surface of "Wrapped in Plastic" and "Song for the Sea" there's also a bright, dappled, jazzy sweetness."
Exclaim!
"[…] wreathed in shadow, dark chordal clouds drifting over skeletal barely there rhythms, the sounds oozing and slithering, sometimes distorted and ominous, but at others, ethereal and atmospheric, the sound balanced delicately between total entropic decay, and dark, brooding slo-mo mesmer. Gorgeous, gorgeous stuff."
Aquarius Records
"This record relies on atmospheres, in this case often on alternating ones, to communicate. The hushed vocals and subtle drones set the foundation on which the spacey, metallic textures usually associated with Nadja set up camp. Those textures are actually used rather sparingly on this one, only on the first track, but the same heavy sort of feeling appears again in the latter parts of the third track."
Hammer Smashed Sound
"The strings are used very tastefully, only appearing at the times when they will be most effective and lending the music a real cinematic depth when they do. It's lovely stuff, and a nice accessible starting point if you're not already familiar with Nadja's slow, sad, tone-worshipping prettiness."
Norman Records
"They're not afraid of exploring new things and experimenting with their sound, which is one of the reasons Nadja is such a good band and Flipper is such a great release."
Eskimo Press
"A restrained swell of mellifluous chords, fragile scrapes and delicate pizzicato."
FREQ
"Man hat das Gefühl, das Album nimmt einen mit in die dunklen Tiefen des Meeres."
THEPOSTROCK
"…la tendance pour Aidan Baker est à la sublimation des guitares et des fûts de l'état solide à l'état gazeux, comme joués à 10 mètres sous le niveau de l'océan dans le cas de Flipper dont seules les cymbales scintillantes…"
Indie Rock Mag